In album:

Sunrise Bluffs Active Adult Community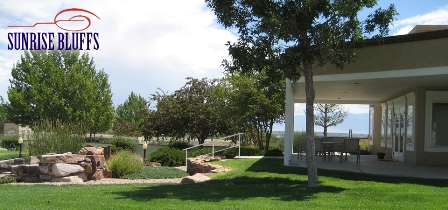 Sunrise Bluffs Active Adult Community

1000 Sunrise Bluffs Drive
Belen NM 87002
Phone: 505-861-3626
Email: katalin@cliffdwellerdigital.com
Website: http://www.sunrisebluffs.com/


Sunrise Bluffs is an exquisitely designed and gated 55+ active adult community offering beautiful new homes and exceptional amenities. As a resident, you'll enjoy many onsite activities as well as New Mexico's beautiful scenery, temperate climate, amazing blend of cultures & incomparable lifestyle.
Commentaires
Ajouter un commentaire
S'il vous plaît connectez-vous pour pouvoir ajouter des commentaires !